I hope everyone had a great weekend! One of the things I really enjoyed doing last Saturday was sitting back with my sister, my best friend, and watching a really fabulous DVD which movie we both had gone to see in the cinema late last year, Stardust.
I thought I'd blog about this movie just in case you mightn't have seen it yet ~ go get it, it's great!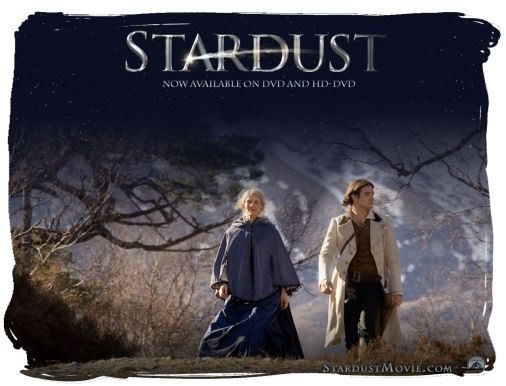 We went to the movies to see it not knowing if we'd like it or not ~ it sounded like something we'd like, but we just hoped for the best. It really was one of those excellent times where we loved it much more than we expected! It has it all; really cute leading man, princes and a princess, beautiful wicked witch (Michelle Pfeiffer), magic, romance, unicorns, funny ghosts and quite a few laughs! Keep an eye out for Billy ~ we loved him!
You can see a trailer of the movie here.
I think this is going to be one of my favourite movies ever! If you love movies like the Princess Bride, which is also one of my favourites, I think you will love this as well. Go rent it or buy it, it's really worth it!