Well, here is my first attempt at blogging and on my favourite day of the week, Roses Sunday. That's the only day I'm really at home and the day I love venturing out into my garden to collect my beautiful roses.
I've always thought the absolute symbol of luxuriousness is to have vases and vases of fresh flowers in your home. Well, I've never had a home with a garden before where I could grow flowers and I've never been well off enough to buy bunches of flowers, so living in my new home in the countryside outside Brisbane has brought an unexpected pleasure...my own roses in my own garden.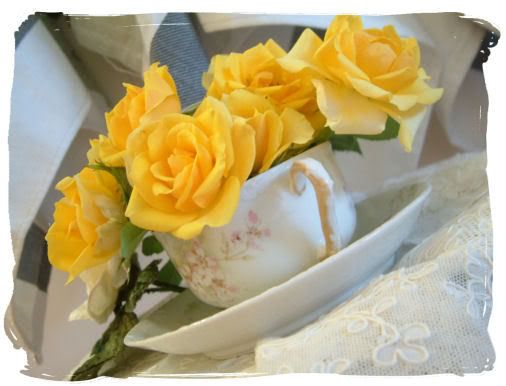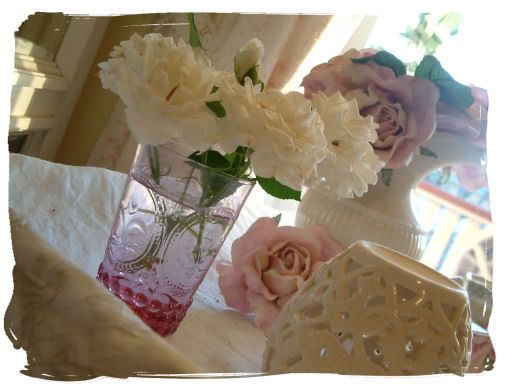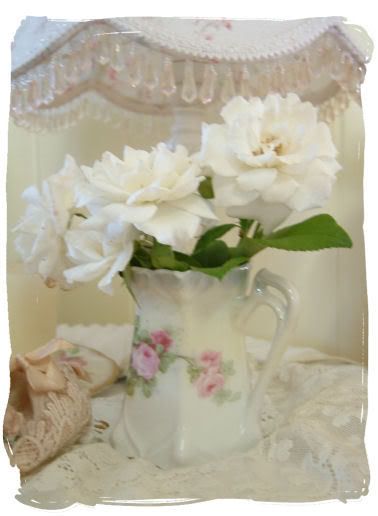 My home which we bought about half way thru last year is 110 year old Queenslander. A Queenslander is a style of house special to the State of Queensland in Australia. I suppose if you took the stilts away and it were on the ground, it would be a cottage. It's so hot here that they are built high to catch the breezes.
I absolutely LOVE my home and I spend all my spare time painting and decorating it. I suppose I waited all my life to have my dream home and now I can't leave it alone!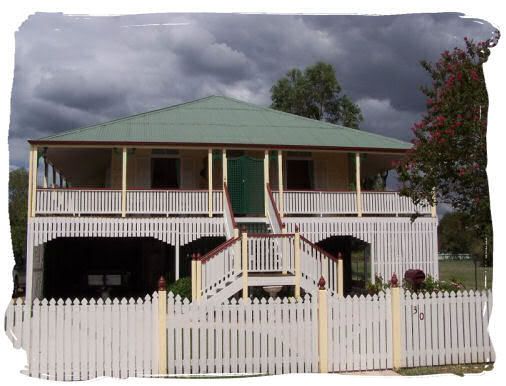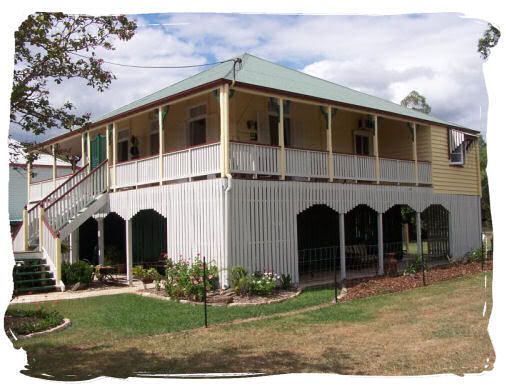 We can't take credit for the look of the home at the moment as the previous owners who renovated this back to it's current glory did all the hard work. We were so lucky to find this home, and I never want to go to work as I just want to be here all the time!
Anyway my blog is mainly going to be about my home as apart from my family it's my greatest love. I just love OLD things and always have. I love history and I can't believe I have a home that is so old and has so much history. The previous owners of the home have photos of how it looked before they did it up and apparently some people approached them during that time to tell them they have a complete history of the house. It used to be a birthing house and apparently people have died here. Oh, I so wish I had a ghost, my life would be complete!
The previous owners have all the goodies locked in storage somewhere and have promised to let us have all the photos and details so I'm hoping over time I might be able to document this history in my blog.